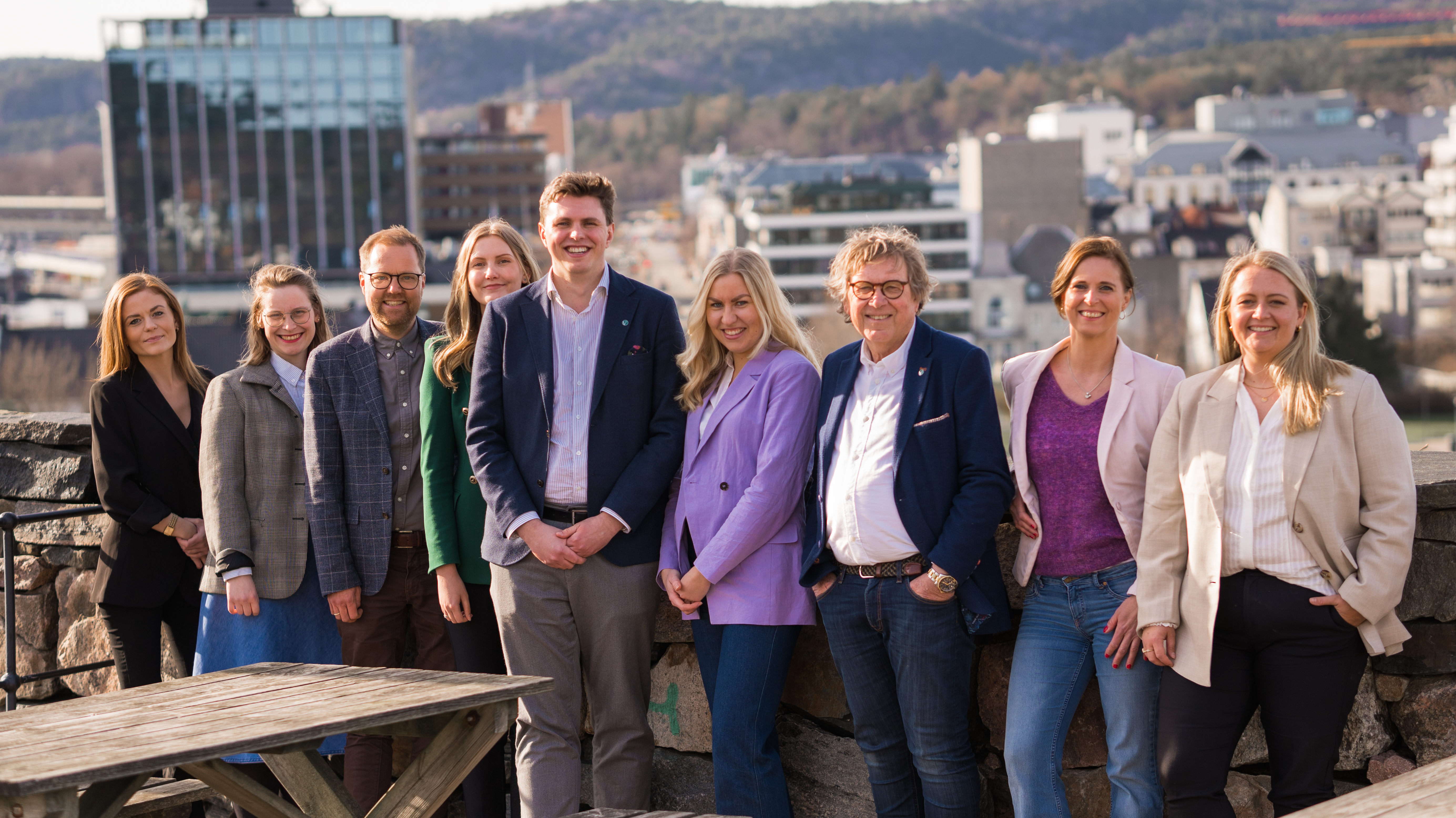 We at Venstre envision Kristiansand becoming a vibrant modern metro, one where we take care of nature, improve cultural life while supporting businesses to flourish, and giving our children the best starts in life.
Our core election promises to the communities are as such:
Everyone in Kristiansand deserves a good and secure childhood.
Venstre will prioritise schools, thus increasing the motivation of both students and teachers.
Venstre wants to:
have rolling kindergarten admissions and more flexible opening hours.
provide reduced cost-of-care options to families who have children in both kindergarten and after-school care.
treble the operating grants for voluntary childrens' and youth work
Venstre believes in good mental health being essential to living a free and prosperous life.
In all walks of life, there are too many who do not get the support they need. It is essential that we must improve the work within mental health in all phases of life.
Venstre wants to:
strengthen the low-threshold provision in the municipality
ensure good transitions from the hospital to municipal services
recruit more social healthcare workers to the municipality
We will make Kristiansand a leading municipality in climate and environmental policy.
As a social-liberal party, Venstre wants to protect nature. We will strengthen the land policies in order to stop the decline of biological diversity and to reduce greenhouse gas emissions.
Venstre wants to:
reduce the price of monthly bus passes by NOK 250 and promote the use of green public transport
remove the VAT on electric bicycles and get more bicycle-prioritized streets
maintain local electric-car benefits, such as reduced parking fees and lower toll rates
Kristiansand is at its best when the municipality works together with businesses, volunteering and residents
Venstre spurs on those who make our city better, for a free and diverse cultural life, and for those who want to create jobs.
Venstre wants to:
Provide less space for cars, and further develop Odderøya for cultural and other creative industries
Have Sunday opening ours for businesses in the city center during the summer, and ensure a vibrant city-life with open taps until 03:00 AM
Promote green industries, move the port and ensure predictability for businesses
Kristiansand must be a generous and inclusive community with room for everyone
Venstre stands up for people in need.
Venstre wants to:
Ensure the LBGT community to be able to live free and secure lives.
Carry out a local drug reform.
Ensure people with functional impairment have access to user-controlled personal assistance, respite care and personal support contact.
If you have any question do not hesitate sending an email to the candidate for mayor, Jacob, at [email protected]